Mackenzie & Oskar | French Riviera Wedding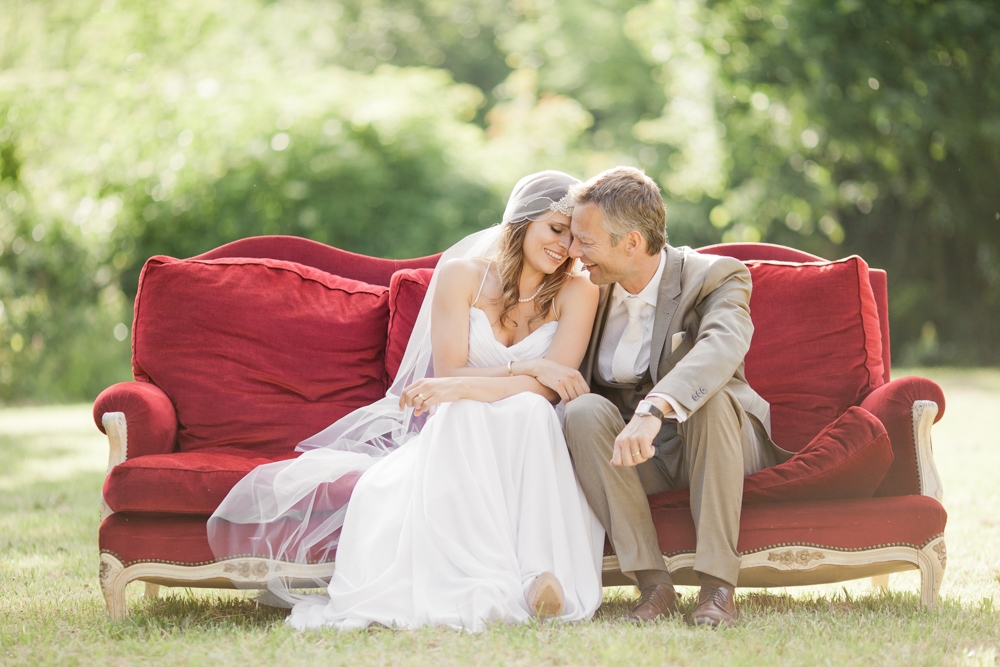 Photographing a wedding in the South of France was a huge dream of mine. So when Mackenzie's lovely email appeared in my inbox, describing my dream wedding – outdoors, super-creative, stylish and elegant, beautiful location, great food, in France and with fine art photography high on the priority list – and asking if I would consider travelling to the south of France to photograph said wedding, I decided it couldn't possibly real. It was far too good to be true 😉 Thankfully, it was real, and after many emails back and forth I finally met Mackenzie & Oskar in Monaco for their engagement shoot and civil ceremony. A few weeks' later I flew back out to photograph their amazing, love-filled, creative, beautiful wedding. I came away with a dream well and truly fulfilled, a whole lot of pretty pictures, and at some new friends for life!
Mackenzie & Oskar are an amazing and sweet couple, totally in love and so perfect for each other. They met while working on private yachts in the Caribbean, Mackenzie was the adventure-loving American stewardess and Oskar the dashing Swedish Captain. They soon ended up on the same boat and then traveled all over the world together before making their home in the South of France. They planned a 1960's America meets 1920's France extravaganza, with an abundance of DIY, unique and creative elements.  The wedding took place at a beautiful villa on a hill overlooking the sea, just outside Vence, near their home, and friends and family traveled from all over the world to celebrate with them. The very unique, beautiful and personal ceremony took place in the olive grove, after which guests followed a guitarist down the drive to the main house where chilled pale rosé was served in the garden. The meal was a family-style dinner of local organic food which guests served to each other on long tables under trees strung with festoon lights. The dancing took place in the tumble-down cloisters and the couple danced their first dance surrounded by guests holding sparklers. It was utterly magical. Then there was the stunning bride in her bespoke dress and Juliet veil, the amazing Provencal villa, the fabulous blush shoes, the adorable flower girls and beautiful bridesmaids… but you'll see all those things in the photos. I hope you'll also get a sense of the love, of family and friendship, trust and commitment, the heartfelt speeches, the warmth of Mackenzie & Oskar's friends and family and the incredible atmosphere of one of the most incredible weddings I've ever had the privilege to be a part of. It's one I will hold close to my heart for many years to come. I wish we could do it all over again!
Mackenzie & Oskar, a million times thank you for inviting us to be a part of your amazing day, for making us feel like part of the family, and for making my dream come true 🙂 Wishing you a lifetime of love, happiness and magic together. We love you guys! xxx
Credits
Venue: Domaine L'Oustaroun (Privately owned villa)
Bride's Dress: Gilly Woo Couture
Bride's Shoes: Miu Miu
Bride's Veil: Sarah Morgan Couture
Groom's Suit: Ted Baker
Bridesmaids Dresses: Sue Wong, Karen Millen, Maid of Honour handmade her own!
Hair: Gary Simmons
Make-up: Olga Vashchuk
Flowers: Shalene Hutchinson
Cake: Ben Descoteau
Stationery: Nekolina Griffin
Favours: Local Honey, Sea Salt and Olive Oil in bags put together by Bride & Groom
Sparklers for First Dance: Sparklers Online
Painter: Maerta Wydler
Catering: Red Radish
Wine: Fine Wine Works
Band: Anthony Caligagan
DJ: Jaz Afroman
Save